Ever walked out of a salon post-treatment and wondered what the heck was that? You're not alone. Below are six stories I received from people when I asked: What's the worst experience you've ever had at a salon/home-based treatment (inclusive of massages, facials etc.)?
Names of the respondents and salons have been changed/removed for anonymity.
The Case of Over-Threaded Brows
So the first time I went to get my eyebrows threaded, I had basically no idea what I was doing. I went to a little salon in Little India because it was supposedly really good, and I'd seen lots of great reviews about it online. When it was my turn to get my eyebrows threaded, I had to take off my glasses, and note: my eyesight is beyond terrible, like 700-800 degrees. So I couldn't see anything the threading lady was doing, but I was pretty confident that a salon with so many good reviews would know what they were doing, so every time she asked 'is this okay?' I would just be like, 'yeah, sure', even though I couldn't see a thing. I walked out of the salon that day with two thin arches looking straight out of the 90s. And that was the story of how I learnt to use an eyebrow pencil.
-Lydia, 20
Check The Terms & Conditions Before Agreeing To Anything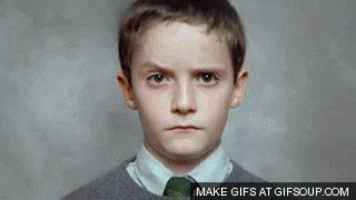 I have very sparse eyebrows, so I've always had to rely on eyebrow pencils and powder. When I received a sponsorship for eyebrow embroidery, I was very excited. It turned out OK at the start with many people complimenting me on my immaculate brow game. After half a year, it started to turn green instead of fading nicely (according to the person who did my brows, they should have faded naturally). I looked like one of those old aunties who dyed their brows?? It was terrible. I couldn't even put my usual powder to cover up the green streaks. Furthermore with it being a sponsored service, there was no touch-up available which meant I couldn't even solve this problem without paying.
– Charisse, 19
Dye Job Gone Wrong

When I first entered university, I decided that I wanted to reinvent my image by bleaching and dyeing my hair pink. Unfortunately, at that time, I was also pretty broke, and I ended up going to a salon quite famous for its rock-bottom prices. My hair is pretty dry as it is, so to put it lightly, it did not respond well to the salon's clumsy bleaching and lack of treatment. It looked amazing, and I received tons of compliments — but it also felt like wire (I'm not exaggerating here). At one point, I literally couldn't even drag a brush — not a fine-toothed comb, I mean a legit hairbrush — through it. After a couple months of splurging on a bunch of different conditioners and at-home treatments, I gave up. I went to the same salon and instructed them to cut it all off. The guy took one look at my hair and said sympathetically, "Yeah, it's pretty bad." I don't think I'm going back to that place anytime soon.
– Kai Yin, 21
A Hair-y Situation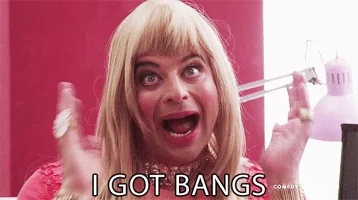 After JC, I decided to live it up a little. I wanted a bob but it ended up being longer on the right side than the left. My bangs were also uneven and I had to pin it up until my hair grew out and I was ready to face the world again!!! It was disastrous. My bad hair might have contributed to the lack of suitors I had too.
– Candy, 22
When You Get The Opposite of What You Wanted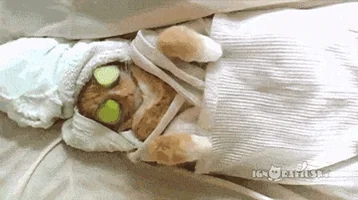 I have sensitive skin, and was worried about the products to be used on my face. I did clarify with the beautician before the facial but she reassured me that there would be no issues because she herself had sensitive skin and she had undergone the facial before. Naively, I believed her and agreed to go ahead with it. Immediately after the facial, my skin felt very tight. The next day, it started breaking out in rashes and by the end of the week, my whole face was covered in ugly red spots. When I went back to the salon, the counter staff brushed me off by saying it was my fault for not informing them of my skin condition beforehand. It was ridiculous. In the end, I had to see a skin doctor, who told me that I had an allergic reaction. Basically, I didn't get my ideal skin treatment, and had to pay even more money to repair my skin.
–  Jessica, 27
Extra-Strong Massage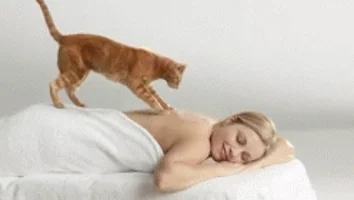 Disclaimer: This didn't happen in Singapore. I'm not sure if it was a massage or someone hammering on my back. All I know is, it hurt a lot and I couldn't walk properly for the next few days. What's worse, that night I had a flight back and I couldn't even sit comfortably for the three hours on the plane. My friends also experienced similar negative massages and we vowed never to go there again. We went there in the first place because it was cheap but looks like you really get what you pay for. Lesson learnt: Don't skimp on something that's supposed to be relaxing.
– Ming Yi, 22
The moral of the story is to be very specific about what you want out of the service. Take extra care to make sure that your reviews are from legitimate sites instead of some dodgy one! You can also ask your friends for their opinion on the place if they've been before.Granted, that can't account for professionalism, but better to encounter rude staff than something irreversible – eyebrow embroidery for example!
On Vanitee, every artist receives reviews from customer, as well as a rating out of 5. When booking with us, you can rest assured that you will only be getting service of the highest quality. Why not check out our top home-based nail artists or facials you can fit into your lunch break today?
If you have any similar bad experiences, do share them with us in the Comment section below 🙂
---
Comments