Every visit to the hairdresser fills me with part excitement and part trepidation. I'm eager to see what the stylist can come up with, but also aware that my hair is no longer as youthful as it used to be.
Olaplex Hair Treatment
Many of us are dissatisfied with our natural hair colour, and are always game to try new colours. However, frequent dyeing (especially bleaching) is incredibly unhealthy for your hair, and you should make sure the stylist uses chemicals less harmful to your hair.
After a few rounds of hair dye, our hair starts to turn brittle. The strands bear a strong resemblance to grass and your hair isn't as smooth as before. You might do this when you look in the mirror: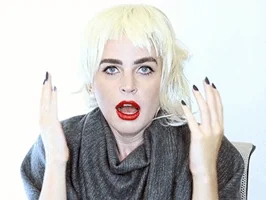 Image from: http://giphy.com
A solution to this is to undergo hair treatment.
The Olaplex Treatment rebuilds the strength of and repairs disulfide bonds (that's what holding your hair together) in your hair. This treatment works even if you have undergone multiple bleaching sessions, making it the perfect solution for those who want the best of both worlds. You'll never have to worry about your hair losing its shine again!
Done by: @princehairobsession on Vanitee
If you relate to the pictures above, Obessions Hair Studio (@princehairobsession on Vanitee) is your solution. Besides cut and colour services, they also provide Olaplex Treatment. The studio is located a stone's throw away from Tampines MRT, so easties have a reason to celebrate!
You can book the Olaplex treatment on Vanitee.

Hair Extensions
Or instead of  jumping straight into dyeing a whole head of hair, why not start off with coloured hair extensions? Hair extensions are a good way to test if you really do suit that shade of green you've been eyeing. Not to mention, they are a great way to add volume to your hair! Talk about a win-win situation.
Hair extensions are also fuss free, and require little to no maintainance depending on the type that you get. Synthetic hair extensions never need to be washed – you can just throw them away once they're unwearable, and human hair extensions should be washed once every 10 days.
Photo credit to @aprettinailzandlash on Vanitee
If you're interested in getting some extensions for yourself, check out our Top Artists on Vanitee!

Repair & Hydration Treatment
Most people know about the harmful effects of bleach on our hair, but did you know that frequent blow drying is almost just as bad?
Blow drying removes surface moisture, and even the water bound to your hair to hydrate it. Cuticles become dry and rigid, and combing your cutically-cracked hair causes significant hair breakage.
With Image For Days' Repair and Hydration Hair Treatment, dry hair will cease to be the root of your problems. They use Neoprocess Treatment System 3.1, or NP 3.1 for short. If you're confused about what exactly NP 3.1 is, here are the basics:
It repairs your hair to a healthy state for 28 days post-treatment (regardless of whatever your hair condition is)
The hair repair system involves a three step process: nourishment and hydration, creating a foundation to lock in the nourishment and cuticle repair.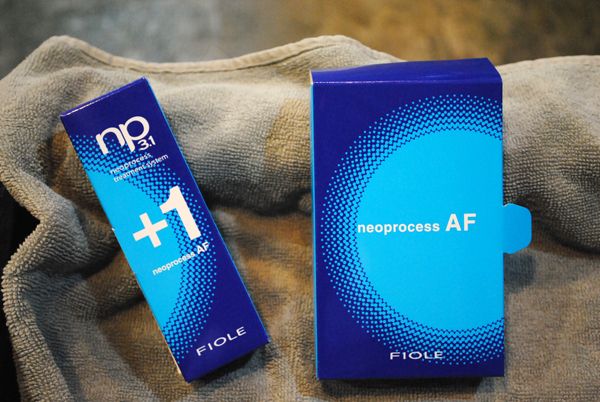 Photo credit: myfatpocket.com
Done by: @imagefordays on Vanitee
If these healthy manes appeal to you, you can consider going for the NP 3.1 Treaatment!
You can purchase the Repair & Hydration service on Vanitee.

The luscious locks that frame our face should not be overlooked – since we take so much care of our skin, we shouldn't neglect our hair too. Check out our hair artists on the Vanitee app today!
---
Comments