---
I admit to having googled "how can I make my eyes look bigger" more times than I care to admit. As a child, people would excitedly compliment my brother's eyes and look sadly over at mine. (Boo.)
Even if you don't have a sibling with facial features far better than yours, I'm sure big eyes is a tick in the right box, seeing as how it is universally accepted as a flattering feature.
Both Mila Kunis & Goo Hye Sun have almond-shaped eyes going for them.
OK, but how can we get our eyes to look bigger than they really are?
I cannot emphasise enough how important this is. Your brows frame your eyes, and a photo without a good frame is just.. boring.
Sparklegaze (@sparklegaze on Vanitee) offers 6D and 3D eyebrow embroidery services, depending on your preference.
Done by: @sparklegaze on Vanitee
P/S Every customer gets a free touch up within 5 months of the embroidery, so you won't be left stranded!
Our brows may seem like burdens but with constant attention, they can sufficently resemble those of Angelababy's.
After all, in what world is this not attractive?
When your lashes are lifted, it gives the illusion that your eyes are bigger than they actually are. Invest in a good lash curler and even if you're too pressed for time to put on mascara, don't skip the curling!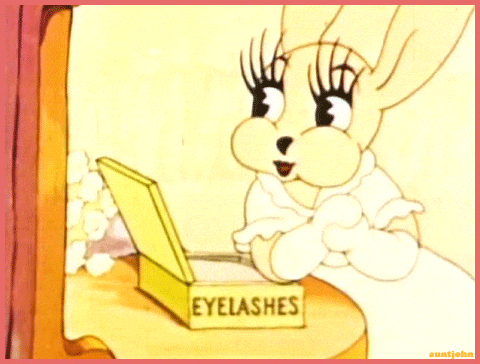 If like me, you can't seem to wake up in the morning, why not go for semi-permanent options like eyelash perming or eyelash extentions?
@kimieilash on Vanitee offers both lash extension & perming services.
Done by: @kimieilash on Vanitee
Fiona:
(5 / 5)
2nd visit to kimieilash! Patient as always! My lashes were nicely done! Definitely going back there again.
Another way is to correctly draw your eyeliner. Gone are the days of looking sultry with heavy handed eyeliner – a superthin strip of black liquid liner at the base of your lashes will do. When drawing your waterline, extend it a little by using white eyeliner which brightens up the overall look.
In her video, Tina Yong shows us her tips and tricks!
Not confident of your eyeliner skills? Why not get eyeliner embroidery instead?
Dark eye circles can make your eyes look smaller than they actually are. With proper concealer, the focus will be drawn away from your undereye and instead to your lashes. Pro tip: choose a concealer shade that is slightly lighter and warmer than your skin tone. This will brighten up the eye area, as well as correct any blue-ish undertones.
Also, concealer should be applied in a triangle down to your cheeks and not just under your eye!
But if the thought of having to wake up a little earlier to primp and get ready for the day makes you rethink your priorities (aka sleep > beauty – it's called beauty sleep afterall), why not get an ESSE Probiotic Eye Treatment by @flarewellness? This treatment also targets wrinkles and lines around the eyes which makes it a multi-pronged one.
Here's a review from a satisfied customer:
Sally:
(5 / 5)
It was such a wonderful exprience. I was well rested during the session and obviously loved the organic products donned on me. You've got to try to know it.
---
Armed with this bag of tricks, you and I can now embark on the road to bigger, brighter eyes – and we'll accept any compliments we get on the way 🙂
---
Comments