If you exercise regularly and have a proper diet to keep yourself healthy, that's great news. But do you take care of your skin as religiously? Many skincare products in the market contain harmful chemicals like parabens that hurt your skin. With more people becoming more skin-conscious nowadays, organic products are seeing a rise in popularity with the beauty crowd.
But why are they better?
Organic products are better for your skin as they do not contain harmful chemicals that may irritate or cause damage to your skin. This is especially better for people with sensitive skin that are prone to outbreaks and redness due to chemicals in the products.
Skin irritation and outbreaks are the reasons why we go for facials – I'm sure you wouldn't want a facial to cause even more bumps on your skin. @flarewellness on Vanitee provides an organic facial that targets pigmentation, acne and hydration. This relaxing treat promises to calm and plump up your skin – perfect for before a big night out!
Done by: @flarewellness on Vanitee
Nur Syazana:
(5 / 5)
The facial felt extremely simple, no gadgets or high tech machines whatsoever but the immediate results were amazing. The biggest surprise for me was how there were no extractions done, but my blackheads were somehow all removed. Loved how clear and poreless my skin looked. I'll be back!
Your skin is the largest organ on your body, and it endures a lot of damage from daily life – cuts, burns, being exposed to UV rays (ahem) etc. Whatever you apply on your skin gets absorbed like water to a sponge. Our hands come into contact with many different substances daily.
Why not ensure that you know exactly what is going onto your hands during a manicure? At Lovene Nails & Lashes (@lovenenaillashes on Vanitee), you can expect organic manicures and pedicures!
Done by: @lovenenaillashes on Vanitee
Annie:
(5 / 5)
Nice environment & excellent service done by nail technician.Very meticulous and passionate in her work. Strongly recommended to try out this hidden gem. Will surely come back again.
Fun fact: Fragrances are considered trade secrets and companies are not obliged to reveal its contents.
On one hand it makes sense because Chanel wouldn't want Dior's perfume to smell exactly like theirs. On the other, do you realise how much unknown chemicals we are actually applying onto our skin when we use scented products?
With organic products, the fragrance you smell comes from essential oils which are 100% chemical-free! Essential oils come from various parts of the plant – the bark, leaves or even plant tissue.
At @amberbeila, essential oils are used for their Organic Aroma Skin Treatment. Each session comes with either an additional eye or body treatment.
Done by: @amberbeila on Vanitee
Selena:
(5 / 5)
Carol was very fast and knowledgeable about the products used! Really enjoyed the facial and body massage. Definitely recommend it! Also ask for Carol to be the therapist! She is amazing 🙂
Micah:
(5 / 5)
It was the best facial treatment I ever had! Carol took so much care of me that I was dozing off the whole time. The extraction was so light handed!
Many beauty products contain ingredients that can have a harmful impact on the environment. When farmers harvest the materials, they use pesticides and other chemicals. These chemicals damage the soil, causing the soil to be less fertile.
Organic products are made from chemical-free farms, thus the processing method is cleaner and in turns creates a healthier planet!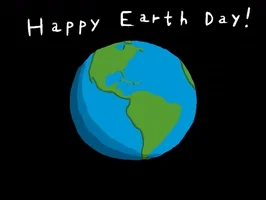 While organic beauty treatments may be a tad more costly than others, knowing what exactly goes onto your skin is definitely a worthy investment. Check out our artists on the Vanitee app today!
---
Comments